Life After College offers fresh college graduates the experience, advice, and wisdom of hundreds of others who have survived their first year (or more) of post-college life and have something interesting to say about it. Based on interviews with hundreds of recent college graduates — and experts — across the country, the book offers insights on moving and settling into s new life, what kind of job to pursue and how to find it, interviewing, getting off on the right foot at work and dealing with co-workers, graduate school, adult and technology survival skills, money matters, romance, and much more. Highly readable and largely consisting of short snippets of insight and advice, Life After College is the perfect gift for the college graduate.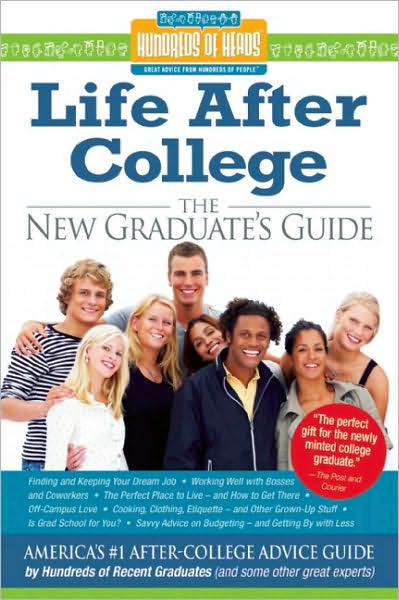 Received from the publicist for review.
This one gets four stars. It is a comprehensive volume covering everything from moving, job interviews, work environment, and grad school options to money matters. It frankly discusses all the available options and their potential pitfalls. This is certainly a must read for recent graduates, and would make an excellent graduation gift.
★★★★
☆
= Really Liked It