A reader's poignant letter to Suzanne Beecher inspired her to share her collection of loved ones' recipes and their wonderful memories in her life.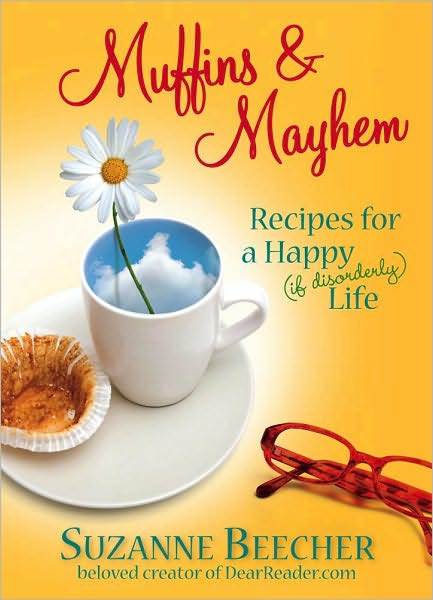 Received from the publicist for review.
My favorite quote from the book was:
Proud because I'm a little bit strange and I run with it.
My favorite bit was the story behind the
"Almost" Beef with Broccoli
recipe on page 53.
This one gets four stars. I just knew this was going to be wonderful after I saw the adorable cover. It has a charming, warm, friendly tone that makes you feel as if you're chatting with an old friend. I absolutely love the idea of a "cookbook of memories". There's just something so lovely about it. The recipes at the end of each chapter all sound yummy and I can't wait to try several of them - especially the two chocolate chip cookie recipes. I'm always up for testing out a new cookie! This wonderful read settles around you like a warm blanket on a chilly night and is highly recommended.
★★★★

☆

= Really Liked It