The best inspirational message and motivating poetry in motion you have ever read.
The ingredients of this composition which includes, uplifting messages, inspirational and funny poetry, synopsis of every poetry, heartwarming and consoling portraits and true stories blends to create this inspirational masterpiece stew. This stew has transformed poetry to a whole new level which brings non-poetry and poetry lovers together. The author Chris Apoder O'Riordan-Adjah uses his diverse, passionate and relentless experience to create this masterpiece for all.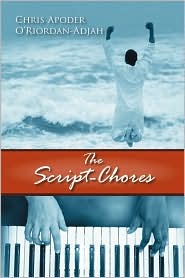 Received from the publisher for review.
As odd as it sounds, I am not going to give this a rating. Not be use of the quality of the book, but be use of the religious subject matter. Suffice it to say that this did not resonate with me, but it was an interesting format with a subject that may appeal to certain readers.