One of the early studies that looks at social change in terms of road development while the others focused more at urban development and the financial aspects of it. Terrific research on a subject that's obviously important, and one certainly lacking in past examination. This is a good model for Sub-Saharan Africa.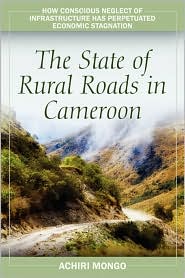 Received from the publisher for review.
This was a rather dense and technical read with sentence structure like:
Decision-making theories in administration provide varied perceptions of selecting among alternatives.
This one gets two stars. It read like a textbook which left me tuning out rather quickly. Perhaps if you are really into infrastructure building and maintenance this would be a good choice but I just wasn't feeling it. The quality of the material presented is good, but it just isn't light reading.
★
★
☆☆
☆
= Just Okay