In this sexy, often shocking, memoir, you will get to know the real Pam Grier in all her battles and triumphs, her disappointments and her victories.
This book is broken down into Three Parts: The Early Years, 'Fros and Freaks, and Finding the Balance.
Chapters include:
* Chapter One: ARMY BRAT
* Chapter Two: MEETING MONSTERS
* Chapter Three: ANIMALS OVER PEOPLE
* Chapter Four: THE SUMMER OF FAILED LOVE
* Chapter Five: MOVING TO THE PULSE
* Chapter Six: LEW AND ALLAH
* Chapter Seven: BLAXPLOITATION BREAKOUT
* Chapter Eight: THREE STRIKES AND I'M OUTTA THERE!
* Chapter Nine: TRIAL BY LOSS
* Chapter Ten: FIGHTING FOR HER LIFE
* Chapter Eleven: NO MAN'S LAND
* Chapter Twelve: GOING BROWN: FROM FOXY TO JACKIE
* Chapter Thirteen: THE L WORD
* Chapter Fourteen: HEALING AND HORSE SENSE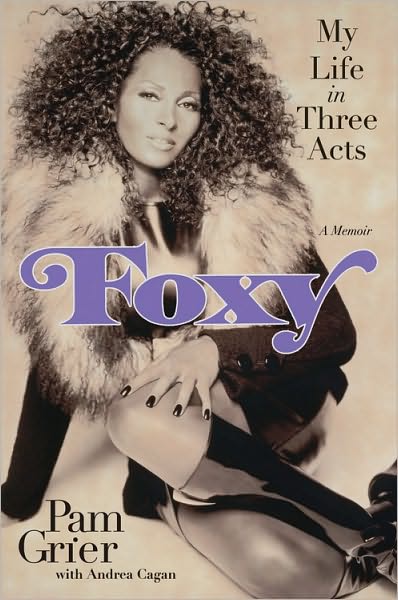 Received from the publisher for review.
I had no previous knowledge of the author before I read the book. I wasn't a fan of
The L Word
either, so I had zero preconceived notions.
This one gets three stars. It was interesting, but a bit too long for my tastes. It was genuinely engrossing and enlightening and gave you a real feel of the author. Not having been old enough to appreciate the author's work in the 70s and 80s I found the author's perspective quite educational. And, let's face it, the author looked absolutely amazing on the cover! If you're a fan you're sure to love this, and if you weren't previously a fan, you'll be adding many of her works to your Netflix queue.
★★
★
☆☆
= Liked It