Notes from a Friend is a concise and easy-to-understand guide to the most powerful and life-changing tools and principles that make Anthony Robbins an international leader in peak performance.
Starting in 1991, a self-published version of this book has been handed out to thousands of people in need, as part of the Anthony Robbins Foundation's Thanksgiving "Basket Brigade." The book helped so many individuals overcome the most challenging circumstances that people repeatedly asked to purchase it for themselves and for their friends. Now, for the first time, it is available to you in this special, updated edition containing new material.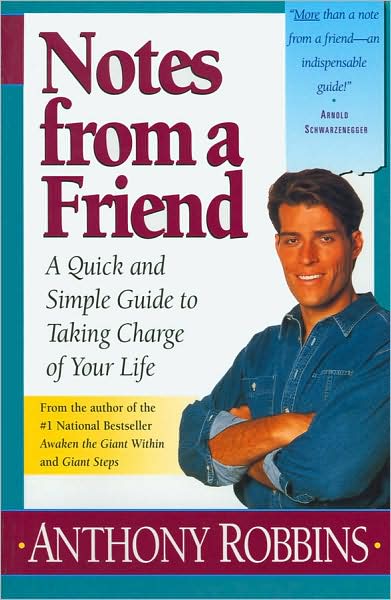 From my personal collection.
This one gets four stars. It was a nice, simple, easy to read, friendly distillation of Tony's other works. You can truly feel that he cares about his readers and making their lives better. This would make a great introduction to the author's work or a quick refresher for those who already enjoy his messages.
★★★★
☆
= Really Liked It