Once there were two color kittens with green eyes, Brush and Hush . . .So goes the rollicking tale of two pouncy kittens who make all the colors in the world. First published more than 50 years ago, this much-requested title is now available as a Little Golden Book Classic, with its original cover!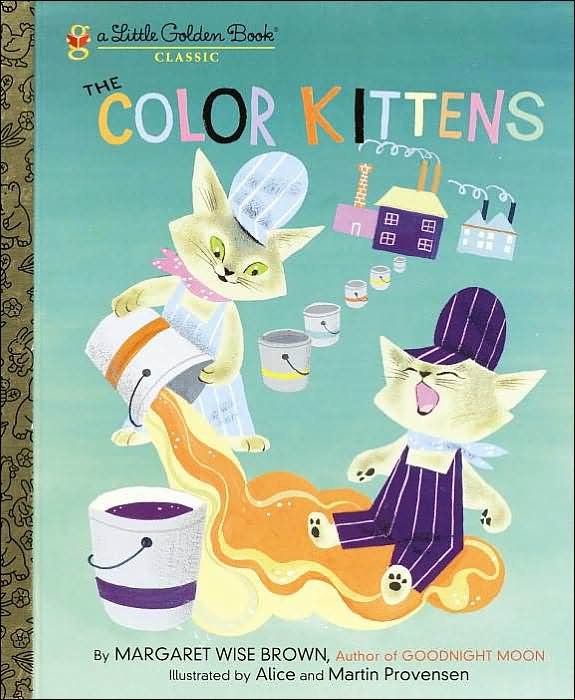 From the library.
I happened to see this at the library and snapped it up immediately for the
2010 Cat Book Challenge
!
This one gets five stars. I remembered loving this as a child and it was no less wonderful this time around. This was seriously one of my top three favorites of childhood (along with the Paddington books and
The Wind in the Willows
). Hush and Brush were simply adorable and the story charming. The illustrations by Alice and Martin Provensen just added to the text wonderfully. Although it is obviously aimed at younger children it is still perfectly lovely and is definitely
highly
recommended.
★★★★★
= Loved It