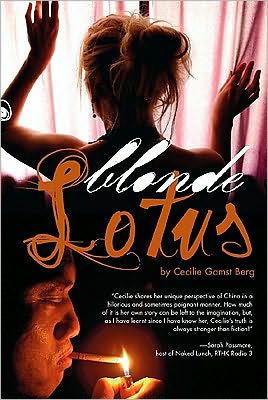 A semi-autobiographical humor novel set in China, Korea and Hong Kong. A girl from Norway runs away from the snow and moustaches plaguing her home country and accidentally ends up in China. Here, her life-long suspicion of having been born in the wrong country is confirmed. Burning a trail of misadventure through China and Hong Kong, she lives out a fantasy of living like a suffering dissident Chinese scholar. Immersing herself in her surroundings, Kat lives, loves, eats, drinks, studies, and then teaches Chinese language, Chinese men and Chinese culture. Hers is in no way an ordinary expat's life, and by the end of the book she finds that her one true companion is her own razor-sharp wit.
---
Received from the publicist for review.
This one gets two stars. Although the story premise was intriguing, and the book was well written with a nice flow, I didn't particularly connect with the main character, Kat, so I never really became immersed in the book. It was okay, but it did nothing for me and left me simply wondering why I'd bothered. Perhaps this would be a better match for someone ells, although I'm not entirely sure who that reader would be.
★
★
☆☆
☆
= Just Okay