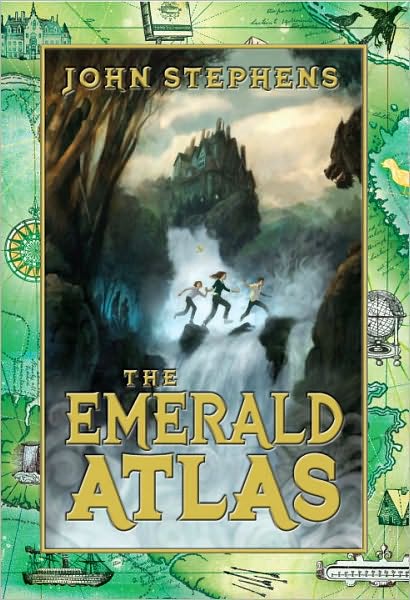 Kate, Michael, and Emma have been in one orphanage after another for the last ten years, passed along like lost baggage.
Yet these unwanted children are more remarkable than they could possibly imagine. Ripped from their parents as babies, they are being protected from a horrible evil of devastating power, an evil they know nothing about.
Until now.
Before long, Kate, Michael, and Emma are on a journey to dangerous and secret corners of the world...a journey of allies and enemies, of magic and mayhem. And—if an ancient prophesy is correct—what they do can change history, and it is up to them to set things right.
The Emerald Atlas brims with humor and action as it charts Kate, Michael, and Emma's extraordinary adventures through an unforgettable, enchanted world.
---
ARC received from the publisher for review.
This just sounded so awesome even before I learned that the author had written for
Gilmore Girls
and
The O.C.
which made it just that much better.
I loved the names of some of the orphanages the children had been, for example,
The Edgar Allen Poe Home for Hopeless and Incorrigible Orphans
.
This one gets four stars. It had a decided
Harry Potter
feel at the beginning, then became more of a
Lord of the Rings
/
A Series of Unfortunate Events
hybrid. The story itself was interesting, engrossing, and kept my attention through all four hundred plus pages. The children were likable and felt very real. This is certainly highly recommended for fantasy fans of all ages!
★★★★
☆
= Really Liked It