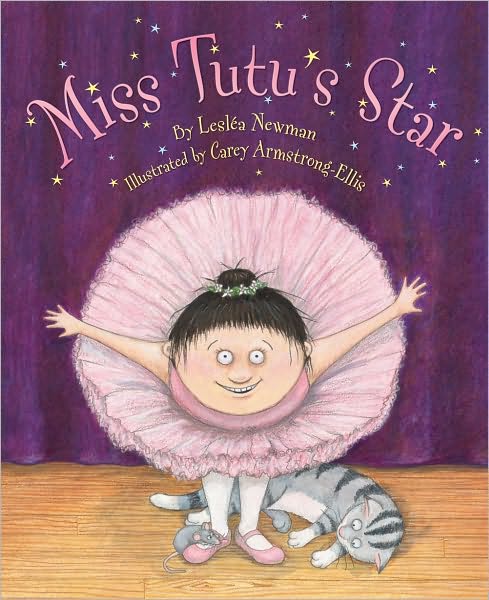 Selena is a little girl "who does not walk so much as twirl." When her mother takes her to Miss Tutu's school of ballet, Selena has a bit of trouble with some of the steps, but still she practices and practices to get them right. Finally the time comes for Selena to make her debut. But she is terrified. Will her fear stop her from becoming Miss Tutu's star?
Lesléa Newman's lyrical and humorous story about achieving one's dream is perfectly matched with Carey Armstrong-Ellis's witty and charming illustrations, which are filled with little stories of their own.
---
Received from the publisher for review.
This one gets four stars. First, it's a book about ballet dancing with a kitten on every page, what more could a little girl ask for? The story is nice with an excellent lesson. The adorable illustrations by Carey Armstrong-Ellis were lovely and beautifully colored. This is highly recommended and would make a lovely gift!
★★★★
☆
= Really Liked It