---
About the book:
Everything you think, say, and do impact on your life. You therefore have the power to make your life what you want it to be. Reflective Empowerment provides a simple, but powerful, program to design the life you want. It is a one-year program that builds one brick of empowerment, on another brick of empowerment, until your full brilliance of empowerment is unleashed.
Reflective Empowerment shows you:
How to move from apathy to empowerment
Secrets and benefits of reflection
Importance and benefits of action
The practice of examining your life
Where to put emphasis in your strategic thinking
The route to your empowerment is mapped out in Reflective Empowerment, and gives the background to show the connectedness to 7 critical steps of empowerment:
Self-awareness Vision of your purpose
Clarify and detail your goals
Embrace persistence Upgrade your skills
Take others to new heights
Review your results and target your better performance
Reflective Empowerment offers a sustained, easy, approach to taking control of your life, and doing the things that are necessary to empower you to be the best that you can be. By actively following the simple daily guidelines, as outlined in Reflective Empowerment, you design your own success, and take responsibility for your own empowerment. Moreover, your empowerment blossoms fully when you support others to be their best, as well as enhance the environment.
---
About the author: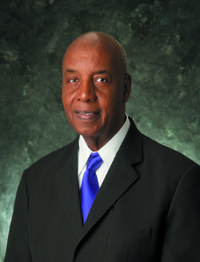 Philip Guy Rochford, Success Coach, has authored five motivational books, and co-authored two others. He specializes in Executive Coaching based on his extensive corporate experience of over 40 years. He was Chairman of a commercial bank, a petroleum marketing company, and an airline. For 15 years he was a director of Neal and Massy Holdings Limited, one of the largest business conglomerates in the Caribbean. He is a business economist, chartered accountant, chartered secretary, and chartered banker. He is a Certified Mediator, a Reiki Master, TM Sidha, and Feng Shui practitioner.Philip has five children and seven grandchildren. His wife, Edlin Dianne, is herself an author, and they live in Trinidad and Tobago.
---