---
About the book: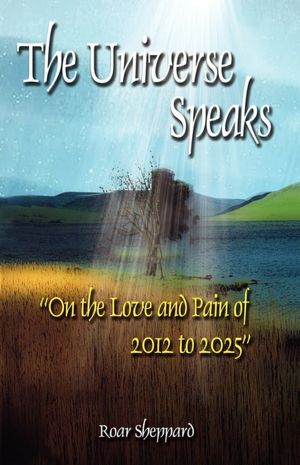 You can feel that changes are coming, but do you really know why?

Is it as simple as the fact that we have unbalanced the Earth with our behavior?

Or are there also deeper reasons...?

This is a guidebook for the changes to come after 2011 in terms of future culture, politics, society, spirituality, chakras, climate changes, eco villages, breathing, photon belts and Mother Gaia.

Providing a panoramic view of the future and giving us the necessary tools for the changes to come, this is the most comprehensive reference book available for the New Humanity. Everybody should have this on their bookshelf to prepare for the love that comes after a short period of pain.

With deep love, the Universe speaks to us about specifics changes we must make and why.

The Universe has a plan for the Earth.

Would you like to find out what it is?
---
About the author:
Roar Shep­pard was born in 1972. He is Amer­i­can and has been resid­ing in Korea for about 15 years. While stay­ing in Korea, he stud­ied Korean tra­di­tional cul­ture and lan­guage. He was inter­ested in the secret of the Uni­verse and searched for it through med­i­ta­tion. Med­i­ta­tion and the breath­ing train­ing have been his daily rou­tine for 8 years and through the deep silence of his train­ing he began to com­mu­ni­cate with var­i­ous beings through wavelengths.
Roar grad­u­ated from the Uni­verse of Maine, Orono and received a B.A. in His­tory. After briefly trav­el­ling around Amer­ica and Mex­ico, he moved to S. Korea. He stud­ied for his M.A. in Inter­na­tional Rela­tions from Yon­sei Uni­ver­sity in Seoul and then he turned his inter­ests towards dan­jeon breath­ing, med­i­ta­tion, tra­di­tional Korean arts of the five ele­ments, ori­en­tal med­i­cine and div­ina­tion. He is actively shar­ing with oth­ers the meth­ods for a New Soci­ety, which he says is com­ing sooner than we think, and for prepa­ra­tion. The new soci­ety will be based on breath­ing and love for human beings, nature and the Universe.
---