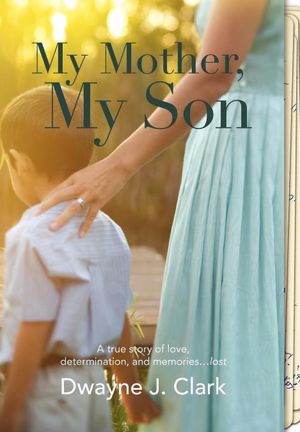 "Too often when people get sick, we refer to them as their disease. We overlook the richness of experience and personality that underlies that person. We forget their life, their contributions. And this is never truer than when facing the reality of memory loss, when a person slowly recedes from the identity they've manifested for so long. I wrote my book to share the story of my mother and to provide an antidote to this invisibility."

So says Dwayne J. Clark in his new book, "My Mother, My Son". Clark is the founder and CEO of Aegis Living, a
progressive company that runs assisted living communities. His mother, Mary Colleen Callahan Clark, was diagnosed with both Alzheimer's disease and Parkinson's disease. "Several years into her decline, in a sad irony, my mother became a resident in one of the assisted living communities run by the company I had founded. The mother, the person who had pushed me so hard to achieve worldly success, was now living in the very business I had started as a fulfillment of our shared dream," Clark explains. "In describing her ten-year-long odyssey with Alzheimer's and interweaving it with the stories and lessons that made up the whole of her life, and mine, too, I hope others will take away lessons in how to 'do' this passage and to find one's way - in spite of the challenges."
---
Thanks to the publisher I have three copies to give away!
US only, 18+
Enter via the Rafflecopter form below.
a Rafflecopter giveaway