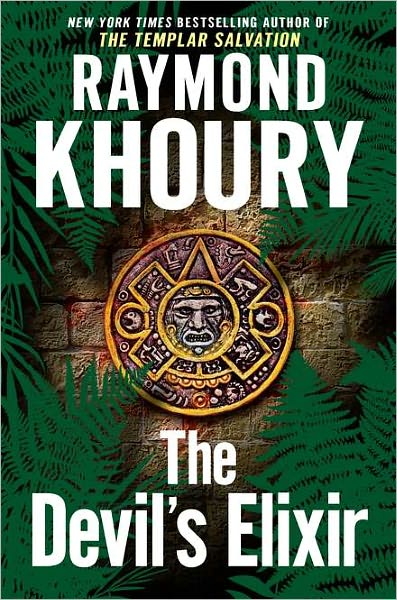 FBI agent Sean Reilly and his girlfriend, archaeologist Tess Chaykin, heroes of Raymond Khoury's bestselling Templar novels, return in another edge-of-your-seat thriller that reaches from present day back to 1700s Mexico-and possibly beyond. What if there was a drug, previously lost to history in the jungles of Central America, capable of inducing an experience so momentous-and so unsettling-that it might shake the very foundations of Western civilization? What if powerful forces on both sides of the law got wind of that drug and launched a vicious, uncompromising pursuit to possess it? In Raymond Khoury's million-copy-selling Templar novels, Reilly and Tess traveled the globe to unravel ancient mysteries with present-day ramifications. In The Devil's Elixir, they find themselves dragged into a race-against the clock, against a brutal drug kingpin known as "El Brujo"-the sorcerer-and even against government authorities-to merge two divergent trails, one several hundred years old, the other as current as a heartbeat, that could drag humanity to the brink of self- destruction. Packed with the nonstop suspense and unexpected twists Raymond Khoury fans delight in, The Devil's Elixir is destined for bestseller lists everywhere.
---
Received for review.
This was an adventure story on par with the best Hollywood has to offer. The premise was interesting, and timely in these days of pharmaceutical superpowers, and the writing had my heart racing and me reading as fast as my fingers could flip the pages. The characters, while not people I'd like to know in real life, were intriguing and felt well rounded. It wasn't overly long at 371 pages, but it's not something you breeze right through either.
I highly recommend this to Steve Berry and Douglas Preston fans who will appreciate the action and vivid storytelling.
★★★★
☆
= Really Liked It