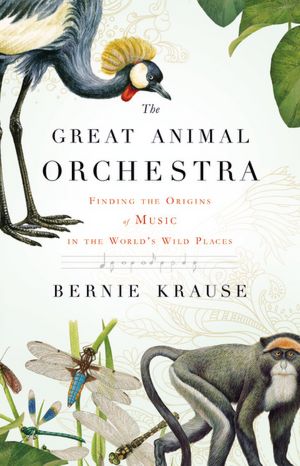 Bernie Krause is one of the world's experts in natural sound, and here we listen through Krause's ears as he collects the sounds of purring jaguars, snapping shrimp, cracking glaciers—and the roar of the wild. It is an intensely personal narrative of life as it hits the ears, and of the planet's deeply connected natural sounds and music.
Krause also shows that just as streetlights drown out the stars, human noise is vanishing the sounds of nature—and the very soundscapes that help us understand how wild sound and music connect.
A travelogue of sound based on a lifetime of study, this account will leave you hearing—and seeing—nature as never before.
---
Thanks to Hachette I have three copies to give away!
US/Canada, 18+
Enter via the Rafflecopter form below.
a Rafflecopter giveaway
---