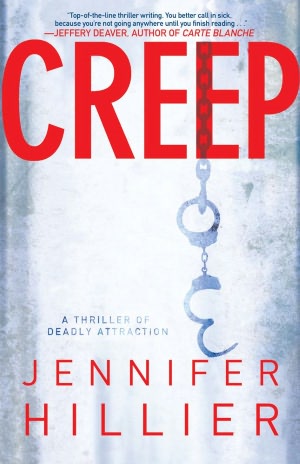 IF HE CAN'T HAVE HER . . .
Dr. Sheila Tao is a professor of psychology, an expert in human behavior with her own hidden past. But she's not the only one keeping secrets. . . . When Sheila began an affair with her sexy graduate assistant Ethan Wolfe, she knew she was playing with fire. Consumed by lust when they were together, she was riddled with guilt when they were apart. Now she's finally engaged to a good man, and it's time to end the dangerous liaison. But Ethan has something different in mind. He intends to make her pay for rejecting him.
. . . NO ONE CAN.
As Sheila attempts to counter Ethan's increasingly threatening moves, he schemes to reveal her darkest, most intimate secrets by destroying her prestigious career . . . and then her. Caught in a terrifying cat-and-mouse game, Sheila must fight for her life and free herself from the ex-lover whom she couldn't resist—who is now the manipulative monster who won't let her go.
---
Received for review.
This wonderful debut by Jennifer Hillier is the perfect read for suspense fans!
Fans of James Patterson and Patricia Cornwell will fully appreciate the genuinely heart-pounding response this book evokes from its readers. This is perfectly crafted and so well written that it immediately draws you in and keeps you entranced until the final page.
I am certainly looking forward to future releases by the author.
I highly recommend this! It will seriously have you up well past your bedtime, flipping the pages as fast as you can read them, and sleeping with the light on!
★★★★
☆
= Really Liked It