---
About the book: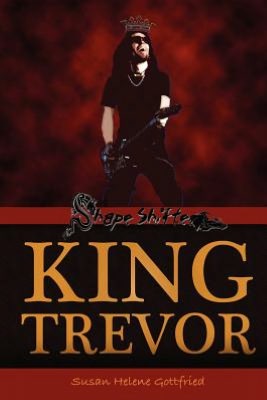 The aftermath of his onstage collapse has taken its toll on Trevor Wolff. He's become a virtual shut-in, dependent on the people around him to help in his healing. To make matters worse, he might have hung up his bass for good.

This is not the Trevor Wolff way.

When Mitchell hatches a plan to turn Trevor into the official King of ShapeShifter, it sounds like bunk. However, when Mitchell finds the perfect building to repurpose, the Big Idiot hires the best architect around—the brother-in-law he's never met. Trevor can't help but smell secrets that awaken the person he used to be.

After all, there's nothing Trevor Wolff likes more than intrigue—except maybe a chance to square off against his arch-nemesis: Mitchell's wife, Kerri.
---
About the author:
Susan Helene Gottfried is the author of The Demo Tapes: Year 1, The Demo Tapes: Year 2, Trevor's Song, and The Demo Tapes: Year 3 -- four books (and counting) about the fictional band ShapeShifter. My short story, Mannequin, is a stand-alone, but if you're familiar with the band, you may catch a cameo...
A tone-deaf rocker at heart, Susan worked in retail record stores, in radio stations, as stage crew, and as a promoter while earning two college degrees in creative writing.
Drop in at Susan's online world:
http://westofmars.com
and stop by the official author's blog, The Meet and Greet. Check out the book reviews at Rocks 'n Reads, and maybe even become one of the select clients Susan takes on for manuscript editing work.
---