---
About the book: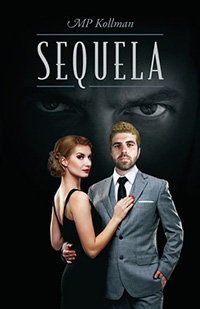 Jerome Grayson is dead; Wade Addams arrested; Jane Doe identified; Jackson Nolan committed suicide, evidently to avoid the humiliation of a trial. The entire case has been neatly wrapped up. Sandy Grayson's greatest regret is his brother's death. But the case which brought the drug enforcement agent back to Jaspar also brought Samantha Greene into his life and brought him back into the house from which he had been banished years ago...a place he felt certain he would never be welcome again, especially since he had been the instrument of Jerome's death. Destiny brought them together...Will She rip them apart too soon? His father's suicide, Jerome's death and the similarities to his brother's suicide 12 years ago, drive a young man to wage war against the residents of Jaspar.
---
---
About the author:
MP Kollman is a student of the human condition, wielding the written craft to enrapture the mind much like an artist wields a brush. The pages are a blank canvas on which to draw from a talent heralded by many and matched only by an imagination that rises to the task.
Sequela
is the second in a series of recent pursuits, with work progressing quickly on the follow-up.
---