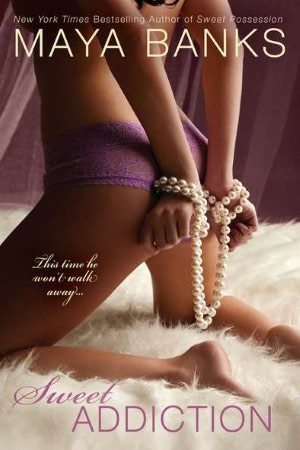 He awakened a need within her. But now she belongs to another...
Cole is successful beyond his dreams. He can have any woman he wants, but there's only one he can't stop thinking about: his childhood sweetheart, Renita. He's never forgotten his first taste of innocent love and the desire that consumed them-or the pain he brought upon her...
Her long-ago brush with submission awakened a longing in Ren that drove her to walk the darker edge of desire. She has become a beautiful woman at ease with her sexuality and unapologetic about her need for a dominant man. When Cole finds her again, he's gutted that she belongs to another. Ren's current master agrees to give her to Cole for a short time, but then she must return to his keeping. And though Cole agrees to this bargain, he knows he will never be able to let Ren go again...
---
Received for review.
This was essentially the usual erotica formula with the always boring white male with tiny Asian woman combination. Yes, he's tall and handsome and she's a tiny, delicate doll. Yawn. I suppose it could be classified as erotic romance as it did at least have a bit of plot but I really can't recommend this. It really doesn't hold a candle to Anne Rice's erotic novels. Seriously, if Anne Rice's are Godiva truffles then this is a Hershey's miniature. It was acceptable but nothing extraordinary or particularly different than all the others out there.
★
★
☆☆
☆
= Just Okay