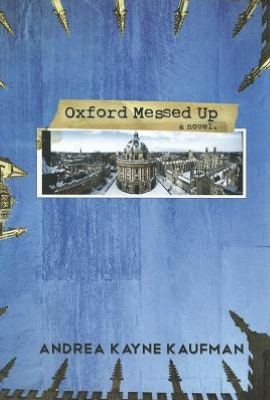 Oxford Messed Up is a unique literary love story that transports readers on a meaningful and emotional journey where the academic world of Oxford, the music of Van Morrison, and an old claw-foot bathtub serve as a backdrop for learning, self-discovery, and transcendent love. Rhodes Scholar Gloria Zimmerman is an academic superstar who has come to Oxford University to study feminist poetry. Yet the rigors of the academy pale in comparison to her untreated Obsessive-Compulsive Disorder, fueled by her overachieving parents and manifested in a deathly aversion to germs and human contact. Her next-door neighbor (who is also, to her mortification, her loomate) is Henry Young, the appealing but underachieving musician son of an overbearing and disapproving Oxford don. Still mourning the death of his supportive mother while enduring the mockery of his disapproving and merciless father, Henry is haunted by the unexpectedly serious ramifications of a reckless and tragic youth. Gloria and Henry's relationship evolves from a shared obsession with Van Morrison's music into a desire on the part of each to fill in the gaps in the life of the other. Yet the constraints of a debilitating illness and the looming revelation of a catastrophic secret conspire to throw their worlds into upheaval and threaten the possibilities of their unlikely yet redemptive love.
---
Received for review.
I wanted to like this, I really did, but it just did nothing for me. The premise sounded intriguing and the characters certainly out of the ordinary but I just wasn't feeling it. It was well written but it was so darn long with characters I could not connect with that I quickly wearied of it.
If you're looking for something completely different this may be for you.
★
★
☆☆
☆
= Just Okay