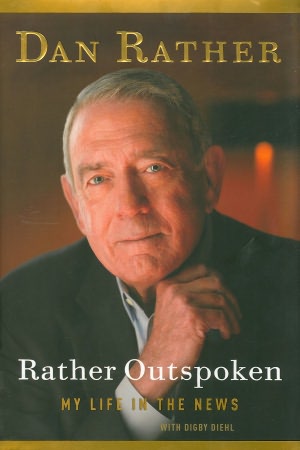 This memoir by Dan Rather is told in a straightforward and conversational voice, and covers all the important moments of his journalistic career, including a frank accounting of his dismissal from CBS, the Abu Ghraib story, the George W. Bush Air National Guard controversy, new insights on the JFK assassination, the origin of "Hurricane Dan" as well as inside stories about all the U.S. Presidents he covered and all the top personalities Dan has either interviewed or worked with over his distinguished career.
The book will also include Dan's thoughts on the state of journalism today and what he sees for its future, as well as never-before-revealed personal observations and commentary.
---
Received for review.
Admittedly, I'm not a huge biography/autobiography fan but the author has that certain something about him that made made me want to learn more so I braved the book - and I was pleasantly surprised!
The discussions of everything from Clinton to 9/11 to Bush's service record were clearly written and quite illuminating. You really got to see his perspective of the story. The discussion f his departure from CBS was also interesting reading and makes one wonder (again) about large companies and their general lack of ethics.
All in all this was a solid, informative read and would make a lovely gift. It is also a great personal read if you are a fan of the author or of biographies in general.
★★★★
☆
= Really Liked It