Francine LaSala, author of the book The Girl, The Gold Tooth, and Everything, stopped by to share with us an excerpt from her book.


---
The Girl, The Gold Tooth, And Everything: A Novel by Francine LaSala [Excerpt]
---
About the book: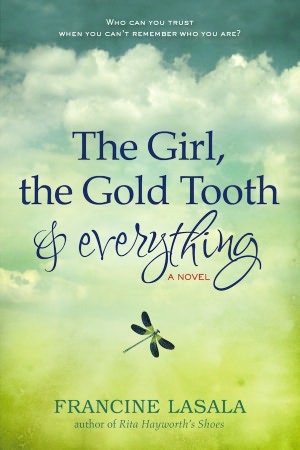 Mina Clark is losing her mind—or maybe it's already gone. She isn't quite sure. Feeling displaced in her over-priced McMansion-dotted suburban world, she is grappling not only with deep debt, a mostly absent husband, and her playground-terrorizer 3-year old Emma, but also with a significant amnesia she can't shake—a "temporary" condition now going on several years, brought on by a traumatic event she cannot remember, and which everyone around her feels is best forgotten. A routine trip to the dentist changes everything for Mina, and suddenly she's not sure if what's happening is real, of if she's just now fully losing her mind... especially when she realizes the only person she thought she could trust is the one she fears the most.
---
About the author:
Francine LaSala has authored and collaborated on more than 30 works of nonfiction (biography, cooking, lifestyle, sex, humor, and more) including Carny Folk: The World's Weirdest Sideshow Acts, and edited numerous works of bestselling fiction through her company, Francine LaSala Productions. She's helped top authors create and shape their books, from Eileen Goudge and Patti Callahan Henry to Douglas Clegg and Shane Briant to Linda Evans and Alana Stewart. Rita Hayworth's Shoes is her first novel. She lives in New York with her husband and two daughters, and will not admit how many pairs of life-changing shoes she has in her closet. Visit her online at
www.francinelasala.com
.
---