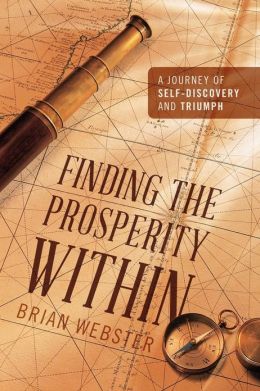 Finding the Prosperity Within is a guide for finding, understanding, and utilizing the prosperity that exists within you to create a prosperous and fulfilling life. Written as an entertaining fable and borne out of the author's own life experiences, Finding the Prosperity Within will compel you to rethink who you are and what you are capable of achieving. It will open your eyes to the many ways your environment attempts to define and limit you, and it will give you the tools you need to get in the driver's seat and take control of your own experience.
If you have ever struggled to achieve success in business, in marriage, or in your personal life, and have fallen short, this book is for you. If failures and disappointments have caused you to lower your expectations of what you think you can accomplish, or caused you to believe that success will always be only a dream, this book could be a life changer.
Finding the Prosperity Within follows the experiences of a talented, motivated, and accomplished young woman named Jamie who has never reached her full potential in the business world. Her life seems to be at the mercy of people and events she can't control. Failure after failure has made her believe that she will never prosper to the extent she desires-until she makes an acquaintance that changes her life and leads her to a world of prosperity she has never known.
---
Received for review.
I genuinely enjoy reading self-help books so I was interested to give this one a try. Frankly, I was expecting another rah-rah Anthony Robbins type book, but this turned out to be almost a novel. Well, not really a novel, novel, but a narrative more along the lines of The Alchemist or The Richest Man in Babylon which teaches you the lessons it wants to impart without you almost knowing it.
It was clearly written in a nice, readable style. The main character was someone you could genuinely connect to as well. The lessons were perhaps not the most realistic but I'm sure they work for some people.
If you're looking for a different take on the usual self-help book this is certainly worth a look. I definitely recommend it to those looking for inspiration on how to change their lives.