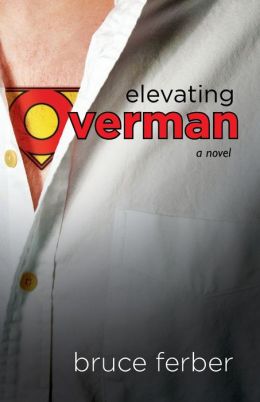 This hilarious and painful novel of redemption follows the journey of Ira Overman, veteran of multiple botched careers and a singularly botched marriage, as he makes one last attempt to rise above the guilt, weakness, and self-hatred that have been hard-wired into his soul since birth. Through an unlikely side effect from an otherwise routine surgery, Overman finds himself revisiting and confronting the uniformly poor choices of his past, and making sense of a world he has never known how to negotiate. The ex-New Yorker and transplanted Angeleno decides to bestow his newfound gifts from coast to coast, earning unprecedented respect from his son and daughter, and the ferocious envy of his best friend.
Ultimately, Elevating Overman speaks to us about righting some of our wrongs, letting others go, and most importantly, gaining a small yet significant insight into a life that matters.
---
Received for review.
I just knew this was going to be a good book from the moment I read the back cover. It just had that promising glow about it. I was certainly not disappointed.
The book is brilliantly written in a fun, clever tone that imparts a a fun feel that is only rarely seen. I love the idea of how having Lasik can change how you see your entire life. It is just so intriguing. That question is explored in an amusing and witty way that is thoroughly enjoyable and yet makes you think about your own life.
My favorite lines from the entire book were from pages 5-6:
Every disgusting nook and cranny of the apartment now looked like it was being presented in IMAX 3-D. The startling images beckoned him to focus on them with a yogi-like acuity. The mildewed carpet had far more texture than he had previously thought. The hole he had kicked in the drywall exposed a curiously gray fiberglass insulation that had gone unnoticed for years. The "mid-century" cottage cheese ceilings were cheesier, richer, undoubtedly masking a history of secrets Overman dared not contemplate.
I highly recommend this thoroughly enjoyable read. Really, if you're looking for a new author or book to entertain you and make you think this is the author and this is the book. You simply cannot go wrong picking up a copy!