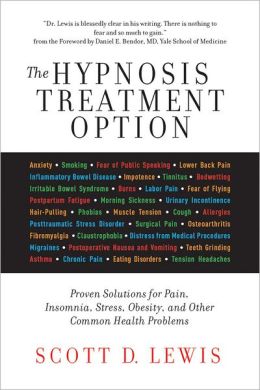 Clearing up the myths about hypnosis and presenting scientific research documenting its efficacy, this guide explains what hypnosis is and how it can be used to treat more than 50 common health problems, including chronic pain, sleep disorders, smoking cessation, asthma, obesity, and headaches. Hypnosis works as a healing, anesthetic, and pain-management tool, providing real, measurable health benefits to patients either on its own or in conjunction with other therapies and treatments. In addition, patients who learn and practice self-hypnosis are able to reduce their healthcare costs, prevent symptom relapses, take fewer medications, and make fewer emergency room visits. This book includes information on specific health issues for which hypnosis has been proven to be effective, including issues related to pregnancy and childbirth; up-to-date studies than demonstrate the results that can be achieved, including how it can benefit children; an appendix with resources for ongoing research; and a glossary of terms.
---
ARC received for review.
I've always been intrigued by the idea of hypnosis, so when I was offered the opportunity to take a look at this new book on the subject I naturally jumped at the chance.
This is a wonderful introduction to hypnosis and clearly and comprehensively covers all concerns that a person may have about the hypnosis process. It dispels such myths that the hypnotist can make you do things you don't want to do (such as bark like a dog or do the chicken dance) or that you can be stuck in a hypnotic state a la Office Space (which is still an incredibly awesome movie!).
It covers topics from uses of hypnosis to finding the right hypnotist for you, and the process itself. It even covers self-hypnosis!
Truly, if you are looking for an extremely well written, easy to understand yet intelligent, introduction to hypnosis this is your go to book. You simply must pick up a copy if you at all interested in using hypnosis. I cannot recommend this enough!