---
About the book: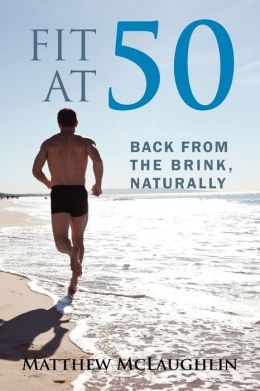 No Hype, No Gimmicks-Just a Complete and Simple Guide to Health and Fitness...
Today's fitness world is a barrage of information, much of it based on unrealistic diet and training programs that aren't sustainable long-term. Fit at 50: Back from the Brink, Naturally stands out as a beacon of common sense, safe training, and habits you can stick with for a lifetime. Matthew McLaughlin learned the hard way, by making mistakes leading to physical injury and breakdown. In his early 40s, with the help of some of the world's foremost experts in medicine, physical therapy, and coaching, he has not only fully recovered; he has gone on to even greater fitness achievements. He shares the lessons he learned about stretching, strength training, cardiovascular exercise, and nutrition. Whether you're an experienced athlete or just looking for a way to start improving your lifestyle, this book is a simple, complete guide to a healthy, fit, and well-balanced body.
---
About the author:
Matthew McLaughlin is a lifetime athlete who has found a better way. Over the last 10 years, he has discovered and used information and techniques to attain the best health and fitness of his life. Matthew's journalism and research background helped him organize and explain this material in a way that can benefit any reader. Although Matthew is a devoted husband and father, as well as a dedicated professional, he has found a way to fit it all into a very busy life—and you can too!
---