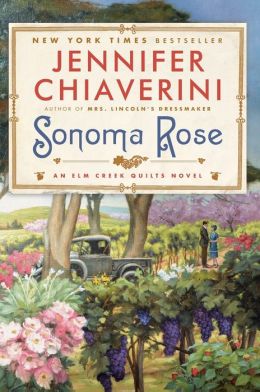 New York Times bestselling author Jennifer Chiaverini returns with a Prohibition-era novel about one woman's journey to save her family—and herself
With the nation in the throes of Prohibition, Rosa Diaz Barclay unwittingly discovers that her husband, John, has given over the duties of their Southern California rye farm in favor of armed bootlegging. Fearing the safety of her four beloved children, Rosa flees, with little more than a suitcase filled with John's ill-gotten gains and her heirloom quilts. Accompanying her is Lars, a good but flawed man who is the mother of two of her children. Under assumed names, Lars and Rosa hire on at a Sonoma County vineyard, seeking not only refuge from danger, but convalescence for two of the children, who suffer from a mysterious wasting disease. The devotion of the Italian-American community to the craft of viticulture inspires Rosa to acquire a vineyard of her own, even as she discovers firsthand its inherent hardships and dangers winemakers face in such turbulent times.
---
Thanks to Penguin Books I have two copies to give away!
US only. No PO boxes.
Enter via the Rafflecopter form below.
a Rafflecopter giveaway