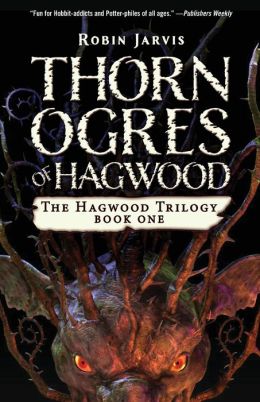 Dark forces are brewing in Hagwood
The werlings of Hagwood live peacefully in the trees of the forest—overlooked and unbothered while they leisurely perfect the art of wergling (shape-changing). But unlike his fellow werlings, the bumbling Gamaliel Tumpin can't manage to wergle into even the simplest of forms—a mouse—like his peers. He's tormented by his sister, Kernella, and teased by his classmates. And he envies star student Finnen Lufkin, who can transform into almost any creature.
But wergling will soon be the least of Gamaliel's troubles. The evil elf queen Rhiannon, the High Lady of the Hollow Hill, is desperately seeking a precious possession that was stolen long ago. Her evil knows no bounds, and with her army of monstrous thorn ogres, she will not stop until it's found. The werlings' peaceful existence is threatened by death and danger—and clumsy, awkward Gamaliel will need to call on the strength within him to fight for his family and his home.
---
Received for review.
I had high hopes for this as it was described as perfect for Tolkien and Harry Potter fans and I really, really
wanted
to like it. This, unfortunately, has none of the magic and beauty of a Tolkien nor the joy of a Potter and to recommend it as such is frankly the equivalent of offering Velveeta in place of a farmhouse Cheddar.
The characters were annoying. Kernella was beyond irritating with no redeeming qualities and every time she appeared I could not get the Pink song Stupid Girls out of my head. The imp, Smaggart, was clearly a very thinly veiled Smeagol as well.
I found the violence and the rather graphic descriptions of said violence to be rather age inappropriate. They actually drew from the story rather than adding to it.
This would have been one star but for a couple of specific scenes which really illustrated what the book could have been, as the author is clearly talented, one of which was the beautiful scene with Finnen and the elderly mouse.
Overall I can't say that I heartily recommend this, but it was a solid "okay".
★
★
☆☆
☆
= Just Okay