---
About the book: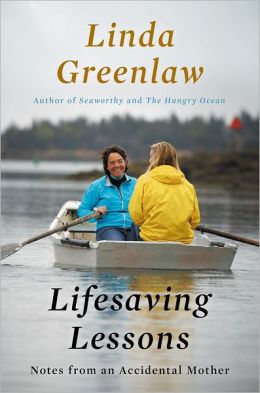 Famed swordfish boat captain Linda Greenlaw faces her greatest battle with nature—a newly adopted teenage daughter
Linda Greenlaw isn't a woman who shies away from a challenge—a nationally renowned swordfish boat captain made famous in the film The Perfect Storm, Greenlaw is also a bestselling author and a television celebrity. Through hard work and determination, she had created a life of peaceful independence, living on a rugged island off the coast of Maine.
Then came Mariah.
A troubled fifteen-year-old, Mariah arrives on the island to stay with her uncle, an island newcomer and seemingly normal guy. The entire community is rocked when it is revealed that Mariah has suffered terrible abuse at his hands, and the island comes together to rescue the teenager from further harm. Alone and at risk, Mariah needs a guardian and the island residents nominate Linda, who is not exactly the picture of maternal warmth.
A remarkably candid and tenderly funny memoir, Lifesaving Lessons follows this unexpected mother-daughter pair as they navigate their new life together, learning to trust themselves and each other and forge the loving family that neither of them knew they needed.
---
About the author: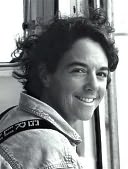 Linda Greenlaw is America's only female swordfish boat captain and was featured in the book and film
The
Perfect
Storm
and in the Discovery Channel series
Swords:
Life
on
the
Line
.
She is the author of three New York Times bestsellers, including
The
Lobster
Chronicles
, as well as two mysteries and two cookbooks coauthored with her mother, Martha Greenlaw. She lives on Isle au Haut, Maine.
---