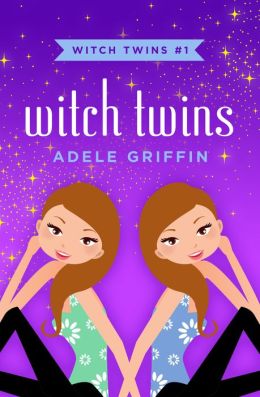 Claire and Luna may be witches, but there's no easy spell to stop a wedding!
Though identical on the outside, ten-year-old twins Claire and Luna Bundkin are as different on the inside as peaches and peanut butter. Claire is mischievous and Luna is a dreamer, but they do share a favorite hobby: witchcraft. Whether it's making breakfast or washing dishes, there's nothing a five-star witch can't accomplish with a wave of her pinkie finger. But there are two strict rules: Don't tell Mom, and don't try any spells without Grandy—their magical grandmother—watching.
When Claire and Luna's father announces that he's getting remarried to a loudmouthed Texas woman named Fluffy, the twins know they need to do something to stop the wedding. Fluffy wouldn't be a bad stepmother, but Claire and Luna know that she would lure their father to far-away Houston. A spell might be the only way to save their Dad, and they'll try anything. Even if magic usually lands them in a pot of trouble.
---
E-galley received for review.
I just love children's books about magic and this was a joy to read! It was utterly adorable with fun characters and a light, positive, yet educational, message that generated many smiles while reading! This was the most fun I've had reading a children's book in quite some time!
I thoroughly enjoyed this and am definitely looking forward to reading the other books in the series!
I highly recommend this! It would be a perfect gift for the little girl in your life. Really, this is a must read (or gift)!