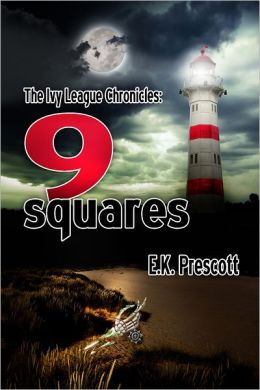 The year is 1923, and Richard Wikki, a former detective from Scotland Yard and now a professor at the prestigious Yale University in New Haven, CT, misses his days of crime solving.
Maize Judson has enrolled at Yale with hopes of becoming an investigative journalist.
When Maize and her friend find a skeleton buried in the sand at the beach with a mysterious amulet wrapped around its fingers, she and Richard set out to solve a murder.
But Richard soon finds himself following well-planted illusionary clues, and as he continues to investigate, a series of events shake the depths of his philosophical, religious and spiritual beliefs, as well as his perspective on life... forever.
---
Received for review.
A mystery set in 1923 in New Haven, Connecticut. Really, how could I resist this being a Nutmegger myself?
Although the New Haven of 1923 is significantly cleaner and rather idealized in the book the characters were intriguing and the story believable.
I wouldn't so far as to call this a charming addition to the cozy genre but it was intelligent and well written and I am looking forward to future releases in the series.
I certainly recommend this to independent cozy mystery fans.