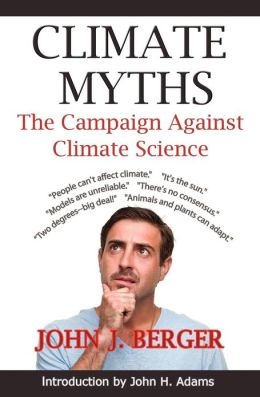 Climate Myths is both a primer on climate change and a definitive rebuttal of climate science denial. The book can thus be used to help educate students, teachers, and the general public about the controversy over climate change. Climate Myths puts the campaign against climate science in historical, political, and economic context and juxtaposes the claims of climate change deniers with the facts about climate change as revealed by authoritative climate science.

Climate Myths dispels common misunderstandings about climate change and spotlights the companies, organizations, and individuals who have promoted climate myths in the course of their highly successful, multimillion dollar climate disinformation campaigns. Drawing on the principles and achievements of climate science, Climate Myths summarizes the imminent threat of rapid climate change, pointing readers toward needed action.


---
ARC received for review.
It's hard to believe that in this day there are still some people who are ignorant enough to believe that climate change is not taking place, but alas, there are always some. I'm sure there are still some Flat Earth people out there too, but they can't harm the rest of us with their behavior as the climate change deniers can.
Despite the rather cramped and unappealing format, this small volume systematically details exactly who is propagating climate myths and what those myths are, and then proceeds to clearly and concisely reveal each myth as the lie it is.
If you are looking for an interesting and cognent discussion of the climate change topic this is the book for you. And, if you have any remaining friends or family members who are still in denial about climate change than you may want to buy a copy of this book for them. I highly recommend this!
★★★★
☆
= Really Liked It