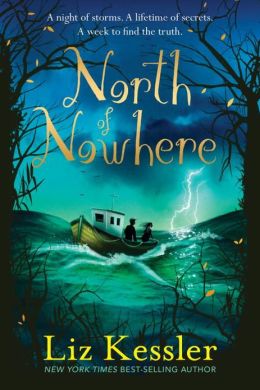 The sleepy seaside village of Porthaven hides a mystery: Mia's grandad has vanished, and nobody knows why.
When Mia and her mom rush to Porthaven to help her grandmother, Mia imagines long dreary days with no one to talk to except for the old-time fisherman at her grandparents' pub. But that's before Mia finds a diary on an empty, docked fishing boat and starts exchanging notes with a local girl named Dee, a girl who seems much like her. Mia is excited about having a new friend, but why do their plans to meet each other never materialize? And why does Dee claim to be stuck at home due to violent storms when Mia sees only sunny skies?
Will Mia be able to solve the mystery of where — and when — her grandfather and friend might be before time and tide forever wash away their futures?
---
E-galley received for review.
I actually quite enjoy reading children's books and when I was offered the opportunity to give this one a try I was intrigued enough to load it onto my Kindle. Let's just say that I'm glad I have a Kindle Paperwhite with the built in light because I was up until nearly two in the morning finishing this one night!
I was immediately drawn to the idea of the book and the execution was really very well done. This was my first experience with the author so I didn't know what to expect but I was very pleasantly surprised. Although a children's book it is intelligent and complex and a worthwhile read for adults as well.
The characters were likable and the story, while complex in a Fringe-y way, was incredibly entertaining and well presented. The themes of family and friendship bonds were explored in a really beautiful, warm way and the book's resolution left you very satisfied.
I highly, highly recommend that you add this to your summer reading list! It is truly a must read! I certainly look forward to future releases from the author!
★★★★
☆
= Really Liked It