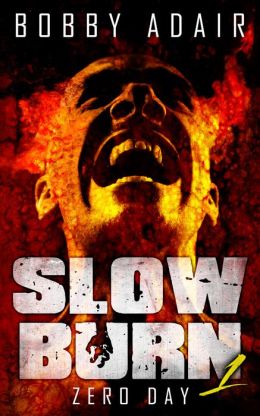 A new flu strain has been spreading across Africa, Europe, and Asia. Disturbing news footage is flooding the cable news channels. People are worried. People are frightened. But Zed Zane is oblivious.
Zed needs to borrow rent money from his parents. He gets up Sunday morning, drinks enough tequila to stifle his pride and heads to his mom's house for a lunch of begging, again.
But something is wrong. There's blood in the foyer. His mother's corpse is on the living room floor. Zed's stepdad, Dan is wild with crazy-eyed violence and attacks Zed when he comes into the house. They struggle into the kitchen. Dan's yellow teeth tear at Zed's arm but Zed grabs a knife and stabs Dan, thirty-seven times, or so the police later say.
With infection burning in his blood, Zed is arrested for murder but the world is falling apart and he soon finds himself back on the street, fighting for his life among the infected who would kill him and the normal people, who fear him.
---
E-book received for review.
Normally I'm not a huge fan of zombie books, but once in a while I'll come across one that is worth the time investment and this was certainly one of those.
The book is very well written with a darkly intelligent and amusing feel reminiscent of Jeff Lindsay's Dexter series. The quality writing, combined with a level of adventure and suspense that favorably reminds the reader of James Dashner's Maze Runner series, makes for a quite enjoyable reading experience.
The characters were believable and, although probably not people you'd care to know in real life, worked well in the story and interacted nicely, clearly illustrating the complex relationships one would find in such circumstances.
I was also pleasantly surprised to discover that this is the first book in a series and will look forward to reading about Zed's quest in future installments.
If you are looking for an intelligent and darkly humorous zombie apocalypse novel, look no further. I highly recommend this!
★★★★
☆
= Really Liked It