---
About the book: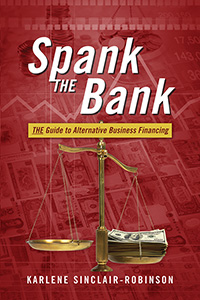 This step-by-step guide shows startups and smaller companies how to locate and tap into non-bank financing. Rising financial star Karlene Sinclair-Robinson shares the wealth of knowledge she gained through personal experience as an entrepreneur.
Spank the Bank clearly and succinctly explains each type of funding, the amounts typically available, and time frames to secure the money. You'll see real-world examples of businesses that successfully accessed funding through sources such as asset-based loans, microloans, peer-to-peer lending, crowdfunding, purchase order financing, and more. Technical financial terms are demystified, and you will see funding potential and opportunity for your business that you never guessed at—options that bypass the short-sighted credit policies of traditional lending.
In tough times, entrepreneurs and small business owners have to think creatively to keep their doors open. Spank the Bank provides the dos and don'ts so vital to business survival in tough times.
---
---
About the author: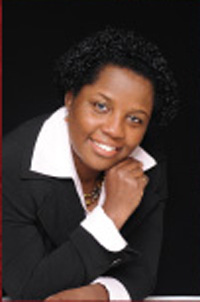 Karlene Sinclair-Robinson is the Managing Member of KsR Solutions, LLC, a business consulting firm focused on strategic business solutions, including financing and diversification. She has successfully assisted numerous clients in accessing millions of dollars through non-traditional financing.
In addition, she teaches entrepreneurship and alternative financing at local small business development centers and community colleges in Northern Virginia and Maryland. Karlene is married, with two children: a son diagnosed with autism, and a daughter. She lives in Northern Virginia with her family. If you would like to connect with Karlene, you may contact her via info@SpankTheBank.biz, or follow her on Twitter @KarleneSinRob.
---