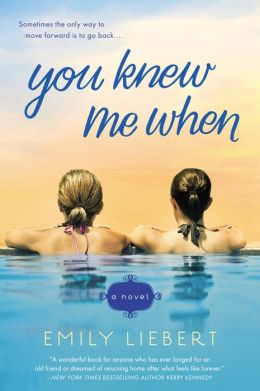 Best friends forever… until life got in the way.
Katherine Hill left her small New England hometown in pursuit of a dream. Now, twelve years later, she's a high-powered cosmetics executive in Manhattan and a much glossier version of her former self, unrecognizable to her family and old friends. Not that she would know—she hasn't been home in over a decade.
Laney Marten always swore she'd never get "stuck" in Manchester, Vermont. No, she was destined to live out her glamorous big-city dreams. Instead, she wound up a young wife and mother. That was when her best friend ran out.
When Katherine receives word of an inheritance from former neighbor Luella Hancock, she reluctantly returns home to the people and places she left behind. Hoping for a second chance, she's met by an unforgiving Laney, her former best friend. And there's someone else who's moved on without her—someone she once loved.
Tethered to their shared inheritance of Luella's sprawling Victorian mansion, Katherine and Laney are forced to address their long-standing grudges. Through this, they come to understand that while life has taken them in different directions, ultimately the bonds of friendship and sisterhood still bind them together. But are some wounds too old and deep to mend?
---
Received for review.
I'm not a giant Chick Lit fan, but this just sounded so fascinating that I had to try it.
I'll admit that Katherine, although she did grow on me a bit by the end of the book, was not my favorite character and I kept thinking "Oh my god, what a bitch!" throughout. It was extremely difficult to sympathize with her at all, especially not over the entire Grant situation.
On the other hand Laney was a more sympathetic character but really not any more likable as she was all high and mighty that she was a mother and how wonderful that was, blah, blah.
The story itself, about two former friends reuniting and rekindling their friendship, was very good. Granted, I would never want to actually be friends with either of these women in real life, but as characters they worked well. There was a lot of genuine emotion in the book that either came from a very imaginative writer or someone who has actually been through the situation described. Either way, it was wonderfully written.
I highly recommend this to those who have gone through losing a long time friend and wondered "what if", and especially to all Chick Lit fans. You will not be disappointed!