---
About the book: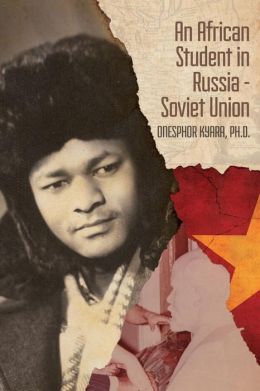 In 1975, Dr. Onesphor Kyara left Tanzanian, East Africa, for Russia. He spent one year learning Russian at Donetsk State University, Ukraine. In 1976, he transferred to Kuban State University, Russian Republic, to pursue a five-year degree in universal history. He graduated with MA (History) in 1981.

The book presents his life experience in the communist society and its education system. It includes his education both inside and outside the classroom. Shortage of goods and inadequate finances necessitated participation in the black market, relying on goods from the West. His trips to London, Stockholm, West Berlin, Paris, Rome and New York are touched upon.

Among notable observations are, ignorance is a logical legal defense; the UN should have come up with a universal language; English is a tough and polluting language; space exploration is a necessity the world cannot yet afford; original revolutions have taken place in two nations; democracy has yet to exist; communism does not work anywhere, and capitalism does not work everywhere. Super power Cold War has been replaced by "Super Religion" covert wars. Bongo (Swahili for brain, mind, and consciousness) is the ultimate creator, and destroyer. Nourishing bongo is the purpose of life. We all need to read the Bible, Koran, and Torah. Religious organizations should participate in government. Natural selection stopped with the first bullet; it will resume with the last one. The future of the world hinges on universal language, true democracy, disarmament, and Bongoism.
---
About the author:
Dr. Kyara left Tanzania for United States in 1985 to pursue post-graduate studies at Brown University, Providence, RI. He earned MA (Anthropology) in 1988. He transferred to Rutgers University, New Brunswick, NJ, for doctoral studies, earning Ph. D. (Anthropology) in 1999. He teaches anthropology, sociology, and related studies for Thomas Edison State College, Trenton, NJ, and University of Phoenix, Phoenix, AZ. Three Russian observers contributed toward his "energy concentration hypothesis" of race origins that stipulates humans are black, or six color reductions from it across the latitudes. Lastly, education system that is not ecologically contextualized is irrelevant.
---