---
About the book: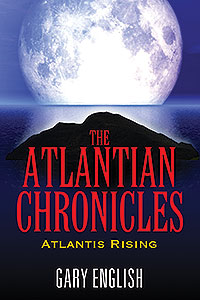 What if there were still living survivors from the sunken island of Atlantis, and what if they find themselves suddenly thrust back to the surface and into a world they know little about? Survival is the force which guides their actions, and humankind only a means to an end. What will happen? Who decides who lives and who dies? Between these pages lie the answers to these questions and more. The Atlantian Chronicles is a story of survival, mystery, betrayal, and of two mismatched lovers whose accidental encounter becomes a means for humankind's survival. The initial encounter puts the whole planet on edge, altering our concept of the world and the universe itself. What happens next may surprise you, yet one question still remains to be answered. Would you make the same desperate choices these Atlantians made in order to survive?
---
About the author:
Gary English spent over 10 years in the Navy where he served on both a Submarine and Destroyer. It was while he was working for a contractor in Saudi Arabia (with much time on his hands) that he wrote his first book.
Currently this 61 year old student is attending Mott Community College where is is working on updating his electronic skills and attaining a Computer Engineering degree.
---