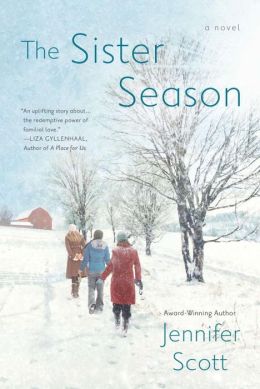 Sometimes coming home for the holidays isn't as easy as it seems….

It's December 21, and the Yancey sisters have been called home. When the girls were young, holidays at their family farm meant a tinsel-garnished tree, the scent of simmering food, and laughter ringing through the house. But as the years unfolded, family bonds fractured, and the three sisters scattered and settled into separate lives. Until now. The Yancey sisters are coming to spend the holidays with their mother. They're also coming to bury their father.

Claire, the youngest, a free spirit who journeyed to California, returns first. Then comes Julia, the eldest, a college professor with a teenage son of her own. And finally there's Maya, the middle child, who works so hard to be the perfect mother and wife.

During the sisters' week together, old conflicts surface, new secrets emerge, and the limits and definitions of family are tested. And as the longest night of the year slips by and brightening days beckon, the sisters will have to answer one question: When you're a sister, aren't you a sister forever?
---
Received for review.
I'm not normally a big Chick Lit fan but this looked intriguing so I decided to give it a try. I was quite pleasantly surprised.
Although I didn't particularly like any of the three sisters or their manipulative mother as people their stories were compelling and the author did a beautiful job of weaving them together and making you hope for a happy ending for the family.
If you're a Chick Lit fan you are sure to enjoy this well written family drama novel.
---
*This post may contain affiliate links*