---
About the book: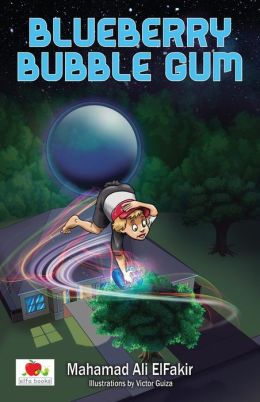 Get ready for adventure!

School's out, and Max is gearing up for a summer of baseball with his friends.

He's expecting fun in the sun and long, lazy days.

But to his surprise, he finds himself transported to a strange and wonderful world after chewing magical blueberry bubble gum-bubble gum his parents warned him not to chew!

Join Max in his adventures through Blueberry Bubble Gum World and meet the fascinating creatures who live there-the Blueberry Boy, King Erudition, and the lumpy, moldy green evil Waywards.

Will Max learn his lesson and find his way home? Find out in this thrilling journey!
---
About the author:
Mahmad Ali ElFakir was born in Detroit, Michigan in January of 1975. He is an entrepreneur who works hard for his family. He is blessed with his wonderful wife and amazing children. Blueberry Bubble Gum was inspired by his children and is his first of many books to come. He says, "A child's imagination can inspire anyone."
---
*This post may contain affiliate links*