---
About the book: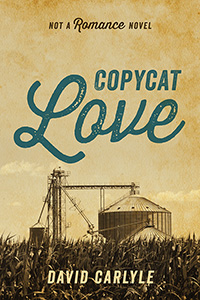 Everett Weston is a no-good troublemaker. A worthless has-been at the age of eighteen. He is continually in trouble at school and provokes his mother and father often.

When he runs away from home and hitches a ride with a man named Slim, he finds himself in Jupiter—a small town with a big heart. Eventually he lands a job and marries a lovely woman.

But Everett is not able to fully appreciate his life and is not always a pleasant man to be around—and when his son is born, it appears that Dan will follow in his father's selfish footsteps.

Either fate or coincidence leads Dan to Maggie, a wonderful woman who is determined to steer her husband away from his father's patterns and turn him into a true blessing to the people of Jupiter.
---
About the author:
David Carlyle was born in rural Johnson County, Missouri, graduated from MU in Columbia with a BS in chemical engineering, then from ISU in Ames with a PhD in chemistry. He later taught at Odessa High School in Missouri and operated the family farm in Johnson County.
---
*This post may contain affiliate links*