---
About the book: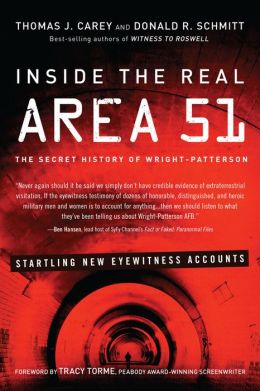 The true nature of what actually crashed in Roswell, New Mexico, in 1947 remains classified. Only a select few have ever had access to the truth about what became known as Area 51. But what happened to the remnants of that crash is shrouded in even greater mystery.

What began in the high desert of New Mexico ended at Wright-Patterson, an ultra top secret Air Force base in Dayton, Ohio. The physical evidence of extraterrestrial visitation was buried deep within this nuclear stronghold.

In spite of its rich history of military service to our nation, Wright-Patterson also stands as the secret tomb of one of the greatest occurrences in recorded history.

But be prepared: the real Area 51-Wright-Patterson's vault-is about to be opened.
---
About the authors: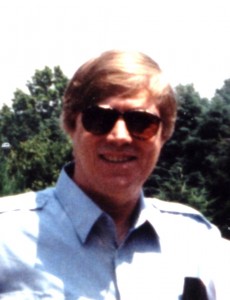 Thomas J. Carey has spent more than twenty years investigating the Roswell incident. The holder of a master's degree in anthropology, he is an Air Force veteran who held a top secret security clearance. He has appeared as a guest on many radio and TV shows and contributed to a number of Roswell related–documentaries. He is also coauthor, with Donald R. Schmitt, of the bestseller Witness to Roswell. Carey lives with his wife in Huntingdon Valley, Pennsylvania

Donald R. Schmitt is coauthor, with Thomas J. Carey, of the bestseller Witness to Roswell. He is the former codirector of the J. Allen Hynek Center for UFO Studies, where he served as director of special investigations for ten years. An internationally known investigative journalist and lecturer, Donald resides in Hubertus, Wisconsin. Paul Boehmer appeared for two seasons at the Old Globe Theatre in San Diego, California, where he played Oberon/Theseus in A Midsummer Night's Dream and Lucius in Titus Andronicus. He also appeared in The Constant Wife, played Banquo in Macbeth, and was Antipholus of Syracuse in The Comedy of Errors in the 2005 Summer Rep Season at the Globe. He has appeared in Sir Peter Halls's acclaimed Broadway production of Oscar Wilde's An Ideal Husband, Off-Broadway in the New York premiere of Miss Evers' Boys, and Off-Off-Broadway in New Yorrick, New Yorrick and End of the Day. He has appeared regionally at the Pioneer Theatre Company, Arena Stage, Seattle Rep, Huntington Theatre Company, Cincinnati Playhouse in the Park, Cleveland Playhouse, Missouri Repertory Theatre, Walnut Street Theatre, Syracuse Stage, Berkshire Theatre Festival, and Theatre Works Palo Alto. His film and television appearances include The Good German, The Thomas Crown Affair, Star Trek: Enterprise, Star Trek: Voyager, Star Trek: Deep Space Nine, Frasier, Judging Amy, Guiding Light, and All My Children. Paul is most proud of his award-winning unabridged recording of Moby Dick. He holds a BFA in acting from Southern Methodist University and an MFA in acting from the Professional Theatre Training Program at the University of Delaware.
---
*This post may contain affiliate links*