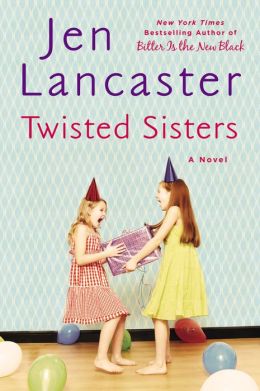 Reagan Bishop is a pusher. A licensed psychologist who stars on the Wendy Winsberg cable breakout show I Need a Push, Reagan helps participants become their best selves by urging them to overcome obstacles and change behaviors. An overachiever, Reagan is used to delivering results.

Despite her overwhelming professional success, Reagan never seems to earn her family's respect. Her younger sister, Geri, is and always will be the Bishop family favorite. When a national network buys Reagan's show, the pressures for unreasonably quick results and higher ratings mount. But Reagan's a clinician, not a magician, and fears witnessing her own personal failings in prime time. (And seriously? Her family will never let her hear the end of it.) Desperate to make the show work and keep her family at bay, Reagan actually listens when the show's New Age healer offers an unconventional solution…

Record Nielsen ratings follow. But when Reagan decides to use her newfound power to teach everyone a lesson about sibling rivalry, she's the one who will be schooled.
---
Received for review.
I just love Jen Lancaster and when I saw she had a new book I simply had to read it! I don't know how she does it, but she just keeps getting better and better with every book!
This is not your usual Chick Lit. It's warm, funny, and incredibly touching. The author is obviously brilliant at writing the humorous bits but the book really makes you think as well. At its heart it's a witty commentary on modern life. Think Gilmore Girls in book form. You simply cannot go wrong with it.
I highly recommend this well written, incredibly funny book. Fans of Erma Bombeck and Helen Fielding will find it thoroughly enjoyable!
---
*This post may contain affiliate links*