Ann Hamilton, author of the book Expecting, stopped by to share with us an excerpt from her book.


---
---
About the book: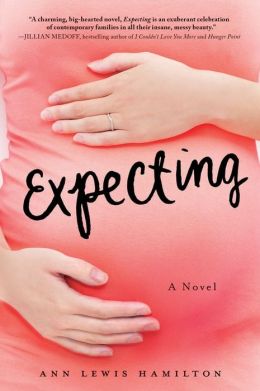 A mom, a dad, a baby...and another dad.
Laurie and Alan are expecting, again. After two miscarriages, Laurie was afraid they'd never be able to have a child. Now she's cautiously optimistic — the fertility treatment worked, and things seem to be different this time around. But she doesn't yet know how different.
Jack can't seem to catch a break — his parents are on his case about graduating from college, he's somehow dating two girls at once, and he has to find a way to pay back the money he borrowed from his fraternity's party fund. The only jobs he is qualified for barely pay enough to keep him in beer money, but an ad for the local sperm bank gives Jack an idea.
Laurie and Alan's joy is shattered when their doctor reveals that Laurie was accidentally impregnated by sperm from a donor rather than her husband. Who is Donor 296. And how will their family change now that Donor 296 is inarguably part of it?
---
About the author:
Award-winning writer and producer Ann Lewis Hamilton has written for TV and film. Her TV credits include, among others, "Haven," "The Dead Zone, "Grey's Anatomy," "Saved," "Providence," "Party of Five," and "thirtysomething." She was twice nominated for an Emmy award, and was the winner of a WGA Award and the Humanitas Prize.
---