---
About the book: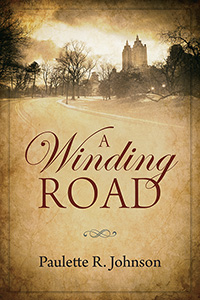 Brian Duncan, a twelve- year- old boy, dreams of coming to America.

On his arrival in New York, his expectations are dashed by his experiences and that of his family. He becomes despondent, depressed, and homesick and dreads going to school.

Brian, in this vulnerable state, is befriended by a kid who introduces him to street-wise activities which could have serious consequences. During one of these 'errands', an unsuspecting Brian becomes part of a police investigation, resulting in his parents threatening to send him back to his home country. He is scared to lose his freedom on the one hand, and his family on the other.

He chooses to stay in school, and work hard at improving his grades if he is to achieve the American Dream. He makes new friends, studies hard, and throws his energy into playing basketball. However, when his family falls on hard times, Brian thinks that he can be of some financial assistance by returning temporarily to that way of life that got him in trouble in the first place. The consequences of that decision are devastating. He is finally convinced after his traumatic experience that to go down that winding road can not only be dangerous but also deadly.


---
About the author:
| | |
| --- | --- |
| | Paulette R. Johnson holds an LLB degree in law. She also holds a Master's degree in Accounting and a Master's in Urban Ministry with emphasis on the urban family. She is involved in programs that foster reading in children and young adults. She has contributed to Boys' Life Magazine, which is a publication of The Boys Scouts of America. Paulette was born and raised in Guyana, South America. She and her husband once lived in London, England. Paulette, her husband and three adult children currently live in New York. This is her first novel. |
---
*This post may contain affiliate links*