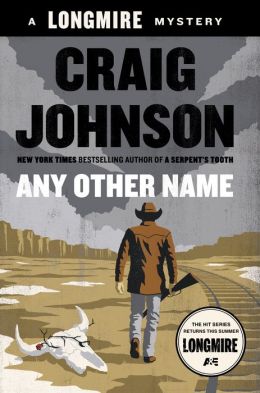 Sheriff Walt Longmire is sinking into a high-plains winter discontent when his former boss, Lucian Connally, asks him to take on a mercy case outside his jurisdiction. Detective Gerald Holman of neighboring Campbell County is dead, and Lucian wants to know what drove his old friend, a by-the-book lawman with a wife and daughter, to take his own life. With the clock ticking on the birth of Walt's first grandchild in Philadelphia, he enlists the help of undersheriff Vic Moretti, Henry Standing Bear, and Gillette policeman Corbin Dougherty and, looking for answers, reopens Holman's last case.

Before his mysterious death, Detective Holman was elbow-deep in a cold case involving three local women who'd gone missing with nothing to connect the disappearances—or so it seemed. The detective's family and the Campbell County sheriff's office beg Walt to drop the case. An open-and-shut suicide they say. But there's a blood trail too hot to ignore, and it's leading Walt in circles: from a casino in Deadwood, to a mysterious lodge in the snowy Black Hills of South Dakota, to a band of international hit men, to a shady strip club, and back again to the Campbell County sheriff's office. Digging deeper, Walt will uncover a secret so dark it threatens to claim other lives before the sheriff can serve justice—Wyoming style.

A thrilling story of deception and betrayal, packed with twists and turns and featuring the unforgettable characters of the New York Times bestselling Longmire series, Any Other Name is Craig Johnson's best yet.


---
Received for review.
I've become quite the fan of the Longmire television series and was thrilled to discover the books that inspired the series. This was the perfect read so I could get my Longmire fix before the new season.
While the books and the show are not exactly the same (like the Dexter books and television series) the characters are the ones I know and have grown to love on the show so I could jump right into the book without having to go back and read the others in the series first.
The mystery was an excellent one, providing plenty of delicious twists and turns with a rather unexpected resolution. I thoroughly enjoyed each and every page.
This was so enjoyable that I am going to go back and start the series from the beginning. It's so nice to visit with favorite characters in a new format.
Whether you're a fan of the show or not this is an excellent read and I highly, highly recommend it.
---
*This post may contain affiliate links*