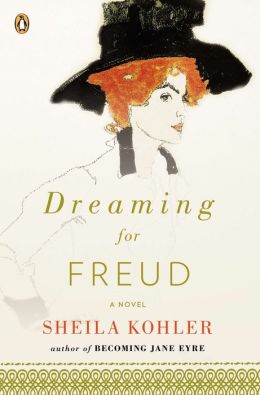 An award-winning author reimagines one of Freud's most famous and controversial cases

Acclaimed for her spare prose and exceptional psychological insights in her novels Becoming Jane Eyre and Love Child, Sheila Kohler's latest is inspired by Sigmund Freud's Dora: An Analysis of a Case of Hysteria. Dreaming for Freud paints a provocative and sensual portrait of one of history's most famous patients.

In the fall of 1900, Dora's father forces her to begin treatment with the doctor. Visiting him daily, the seventeen-year-old girl lies on his ottoman and tells him frankly about her strange life, and above all about her father's desires as far as she is concerned. But Dora abruptly ends her treatment after only eleven weeks, just as Freud was convinced he was on the cusp of a major discovery.

In Dreaming for Freud, Kohler explores what might have happened between the man who changed the face of psychotherapy and the beautiful young woman who gave him her dreams.


---
Received for review
.
I know only the basics of Freud's work and life and have never studied it extensively, however he has always seemed to me such an interesting person so I was excited to read this.
The writing is beautiful. It's so well done that you can feel yourself there in the room, watching Dora and Freud during their sessions. It's fascinating to view their interactions from both Dora and Freud's perspectives. I didn't particularly care for either character but the story was quite intriguing and drew me in nonetheless.
The accuracy of the reports of their interactions and how much of what Dora tells Freud is actually true are explored beautifully. You really begin to wonder just who is in control during their sessions.
Overall this was a gorgeously written, thought provoking novel that is sure to please readers no matter their level of knowledge of Freud and his work. I definitely recommend it.
---
*This post may contain affiliate links*