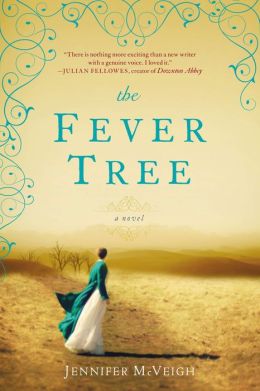 Frances Irvine, left destitute in the wake of her father's sudden death, has been forced to abandon her life of wealth and privilege in London and emigrate to the Southern Cape of Africa.

1880 South Africa is a country torn apart by greed. In this remote and inhospitable land she becomes entangled with two very different men—one driven by ambition, the other by his ideals. Only when the rumor of an epidemic takes her into the dark heart of the diamond mines does Frances see her road to happiness.

But before she can follow that path, Frances must choose between passion and integrity, between her desire for the man who captured her heart and her duty to the man who saved her from near ruin, a decision that will have devastating consequences.


---
Received for review.
This sweeping historical novel favorably reminded me of The Thorn Birds with its combination of romance and life in the wilderness.
While I did not bond with the characters, and Francis was more than a little annoying at times, the story was beautifully written with gorgeous descriptions so you really felt immersed in Frances's world, for better or worse.
Those who enjoy historical fiction will enjoy the author's clear attention to detail and her sometimes brutal honesty about interpersonal relationships in that time.
---
*This post may contain affiliate links*