---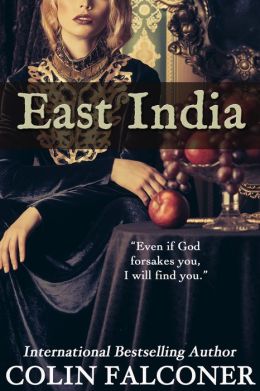 In any other circumstance but shipwreck, rape and murder, a man like Michiel van Texel would never have met a fine lady such as Cornelia Noorstrandt.

He was just a soldier, a sergeant in the Dutch East India company's army, on his way from Amsterdam to the Indies to fight the Mataram. Such a woman was far above the likes of him.

But both their destinies intertwine far away from Holland, on some god-forsaken islands near the Great Southland. When their great ship, the Utrecht, founders far from home, surviving the Houtman Rocks is the least of their worries.

As they battle to survive and the bravest and the best reveal themselves for what they are, Cornelia's only hope is a mercenary in a torn coat who shows her that a man is more than just manners and money.

He makes her one promise: 'Even if God forsakes you, I will find you.'

But can he keep it?

Described by one critic as 'Jack and Rose in the seventeenth century', East India will keep you wondering until the final page.
---
Received for review.
This was my first book by the author and I have to say that I was impressed enough that I would certainly read his future releases.
I am probably in the minority but I did not actually like Cornelia. She was, frankly, a nasty, horrible woman who reminded me of a certain hotel heiress and I was actually a little bit disappointed when she did not suffer the same fate as many of her shipmates. Alas, she survived long enough to fall in love with a lowly soldier (who could have done much better for himself than the snotty Cornelia). I really cannot imagine how one could possibly compare their "love" to Jack and Rose on the Titanic.
The characters were incredibly well written - otherwise I would never been able to dislike Cornelia quite so much. I really liked how the author made them feel so genuine. Christiaan's development as a character was dealt with beautifully and it just felt so real. The behavior of the castaways was even more spine chilling in that it is based on real events.
With his admirable writing skills the author transports you back into the horror of the situation and holds you there, breathless, until the final page. I definitely recommend this to historical fiction fans who are sure to appreciate the level of detail and historical accuracy provided.