---
About the book: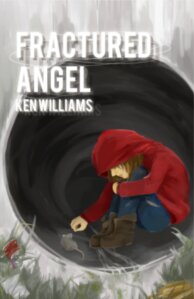 How would you go about trying to help your daughter who, suffering her first psychotic break at fifteen, is chased by her wounded mind to the streets of Santa Barbara? That is the dilemma that Lynne Swanson faces.

Out of her element, and definitely out of her comfort zone for this professional woman, she is forced to seek the help of Kerry Wilson, a social worker for the homeless. Unfortunately for her, Kerry is a rough-necked loner that has no inclination to hold the hand of a woman who he feels is out for a lark at the expense of his homeless clients.

The harsh and deadly realities of the streets in one of the wealthiest cities in the world and an attempt to close a homeless shelter just as winter sets in produces a dramatic race against time with the life of Lynne's daughter in the balance.
---
About the author: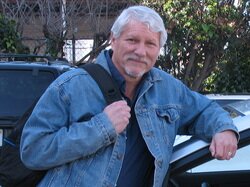 Ken Williams has worked for over thirty years for the homeless of Santa Barbara. He has a wealth of experience working with the mentally ill, alcoholics/drug addicts, war veterans, the infirmed, neglected, and survivors of sexual violence. He can be counted among those who have reached out to help the new lepers of our time. Ken uses these experiences as sources and inspirations for his novels, screenplays and articles. Ken Williams also served in combat with the 9th Marines—better known as The Walking Dead in Vietnam.
Writing Credentials:
Ken is a columnist with
noozhawk.com
. Several news outlets, including the Santa Barbara Independent and the News-Press, have published his work. Ken also has two published novels:
China White and Shattered Dreams, A Story of the Streets
. His nonfiction book:
There Must Be Honor
is a collection of Ken's own articles interwoven with his autobiography. His most recent work is
Fractured Angel
.
Films:
Shelter
, a documentary of Ken's work produced by Paul Walker—actor:
Fast and the Furious
,
Flags of Our Fathers
and
Brandon Birtell
; also
Streets of Paradise
.
Visit the author's
website
and
blog
.
---
*This post may contain affiliate links*